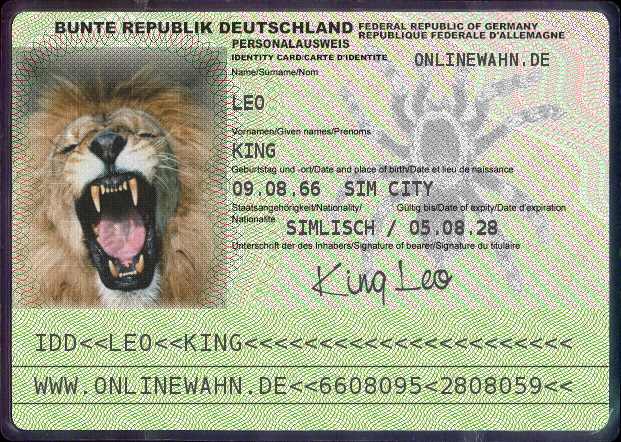 Es gibt ab sofort einen Bereich, in dem unsere Mitglieder sich über nicht jugendfreie Spielinhalte austauschen können.
Dieser Bereich ist nur als Mitglied der Benutzergruppe AdultMember zu betreten.



Wie komme ich in diese Benutzergruppe?



Um Zugang zu dieser Benutzergruppe zu erhalten, benötigen wir einen Altersnachweis.

Der Zugang wird nur Personen über 18 Jahren gewährt.

Als Altersnachweis wird eine Versicherung akzeptiert, älter als 18 Jahre zu sein.



Das kann so aussehen:



Ich beantrage den Zugang zum Erwachsenenbereich. Ich versichere, daß ich über 18 Jahre alt bin.

Eventuell noch das komplette Geburtsdatum angeben.

Bitte mit dem Benutzernamen als E-Mail an administration@allaboutsims.de senden.

Die Mails werden unmittelbar nach Prüfung gelöscht.

Ein Mißbrauch ist, soweit wir darauf Einfluß nehmen können, absolut ausgeschlossen.

Datenschutz steht für uns an erster Stelle!

Wenn zufällig herauskommt, daß ihr unter 18 Jahren seid, dann werdet ihr komplett gesperrt.

Wir vertrauen darauf, daß ihr uns nicht anlügt.



**************************************************************************************************************************



There is now an area in which our members can talk about adult-oriented game content.
This area is accessible only as a member of the user group Adult Member.



How do I get into these groups?



To gain access to this user group, we need a proof of age.

Access is granted only to persons over 18 years.

As proof of age an assurance is accepted to be older than 18 years.



This may look like this:



I request access to the adult area. I declare that I am over 18 years old.

Possibly also specify the complete birth.

Please send with the username as an e-mail to administration@allaboutsims.de.

The mails are deleted immediately after examination.

An abuse is, as far as we can sure influence, absolutely excluded.

Privacy is our number one priority!

If by chance turns out that you are under 18, then you will completely blocked.

We trust that you do not lie to us.