Hi Leute, ich bin Caya, ihr wollt bei meinem Restart dabei sein, cool!
Hi all, I´m Caya, you want to be at my Restart with me, cool!
Ich hab alle Zelte abgebrochen und mir hier dieses Idyl gemietet, warum? Nur langsam kommt noch...
I have canceled my old life and rented this sweet home, why? I will tell soon...
Auf dieser kleinen Insel nahe New Sunset Valley lebe ich nun... und ja... sie ist wirklich klein, aber genau was ich jetzt brauch!
On this small island, near New Sunset Valley, I live now.... well, yes... it is really small, but it´s all i need at the moment!
Nur ich und .... nichts!
Just me and.... nothing!
Doch, ich und die Weite des Ozeans! Fast poetisch *lach*
Well, me and the big Ocean! Almost poetic *lol*
Hier wo ich die Sonne genießen kann, kann ich auch versuchen meine Gedanken und Gefühle wieder zu sortieren.
Now I am here, enjoy the sun and try to sort out my mind and feelings.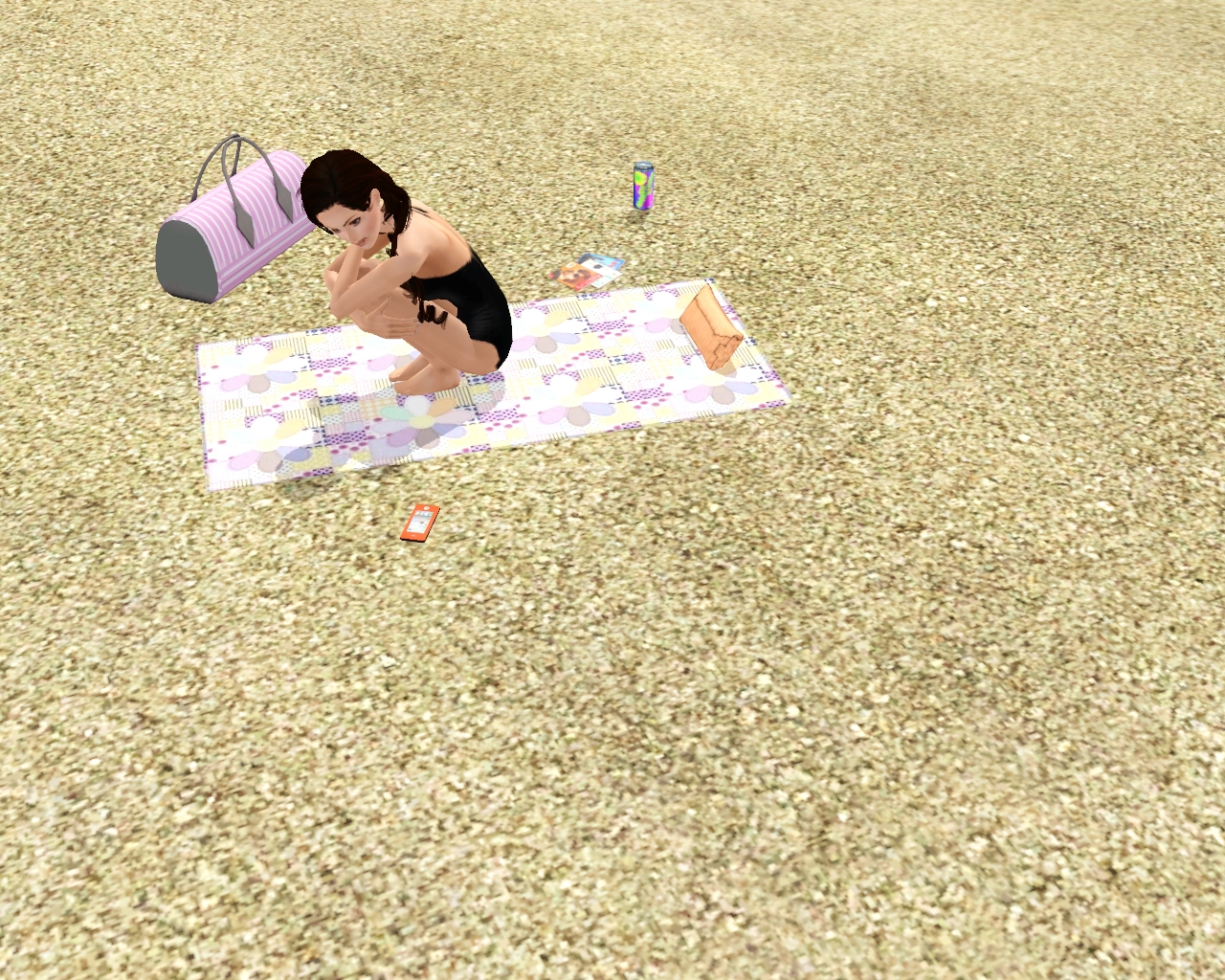 Keine Neuigkeiten...
No news...
Am Nachmittag stell ich mich bei Alyssa vor, sie wollte mich für ihren Buchladen, der soll demnächst einen Onlineshop erhalten, dafür werde dann ich zuständig sein.
At the afternoon I visit Alyssa, my new boss, she wants an Online-Shop for her bookshop, for which I am responsible.
Dann erkunde ich noch meine kleine Insel. Uhhh nicht alles ist hier so wirklich schön...
I take a walk round this island, but it´s not all really lovely... uhhh
Aber die Ruhe und die Landschaft, unbeschreiblich!
But the silence and the landscape, indescribable!
Ich genieße noch die letzten Sonnenstrahlen des Tages!
I enjoy the last sunny hours of this day!