Prinzessin Anna Lena hat sich für ein Studium entschieden. Sie füllt den Eignungstest gewissenhaft aus.

Princess Anna Lena has chosen to study. She fills the aptitude test conscientiously.




Kurze Zeit später bekam sie das Ergebnis.

A short time later she got the result.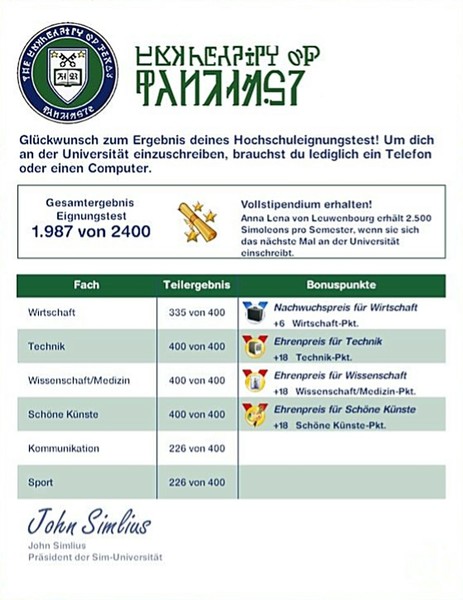 Nun wurde es schwer. Sie mußte ihren Eltern klar machen, daß sie für einige Zeit Leuwenbourg verlassen möchte um auf die Universität zu gehen.

Now it has been difficult. She had to make her parents realized that she wants to leave for some time Leuwenbourg to go to university.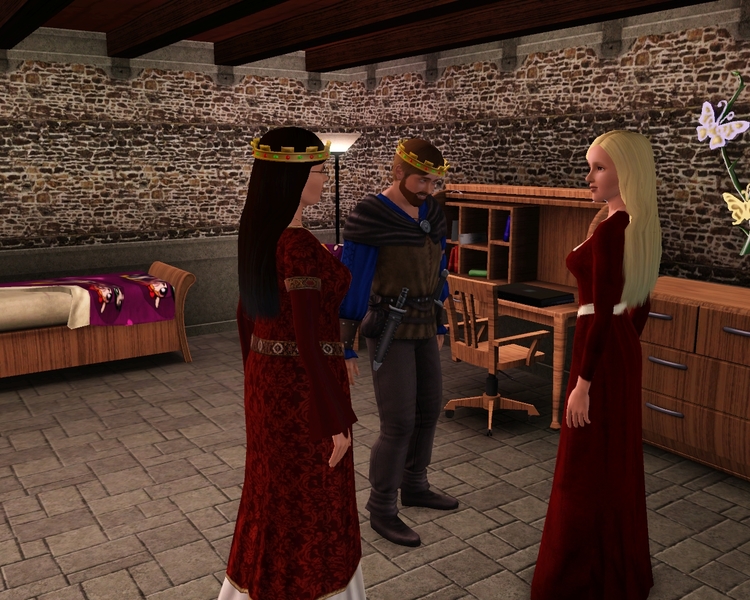 Es war gar nicht so schlimm, wie Anna Lena dachte. Ihre Eltern waren einverstanden und gaben ihr ihren Segen.

It was not as bad as Anna Lena thought. Her parents agreed and gave her their blessing.




Und dann kam der Tag der Abreise. Passend zur Stimmung regnete es an diesem Tag.

And then came the day of departure. In keeping with the mood it was raining that day.




Nach einer zweitägigen Reise traf Anna Lena in der Universitätsstadt ein.
Ihr Vater hatte für eine standesgemäße Behausung gesorgt.

After a two-day trip Anna Lena arrived in the university town.
Her father had taken care of in a manner befitting dwelling.




Der Pool kam ihr wie gerufen.
Hier erholte sie sich erst einmal von der Reise.

The pool was her cue.
Here she recovered once from the trip.